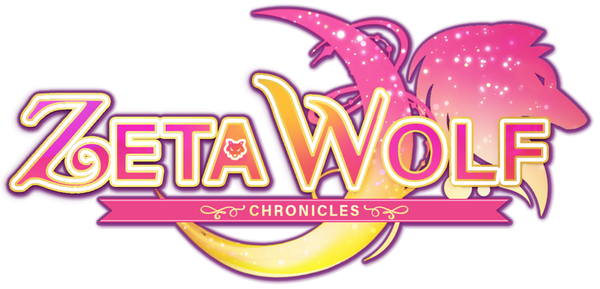 Zeta Wolf Chronicles is a dating sim with a hyperrealistic focus, that hones in and examines the struggles of adolescent dating. Experience the journey of Rayen as he navigates his senior year in high school. Learn about the nuances of love and its many intricacies along the way.

Dispirited by his lack of progress, Rayen initially seeks out extravagant means to reach his end. One day, he is approached by a mysterious visitor, who quickly alters his fate. Suddenly, he must choose to befriend one of four girls in his rehabilitation process! Meanwhile, he continues his agenda to pursue Siona, his fateful crush. In this tale inspired by real-life events, Rayen is forced to change his life, and commit time and energy toward what his heart desires the most. Will desperation win out, or will knowledge, patience, and logic pave the way to success?
4 Romancable Girls with a Fifth Wheel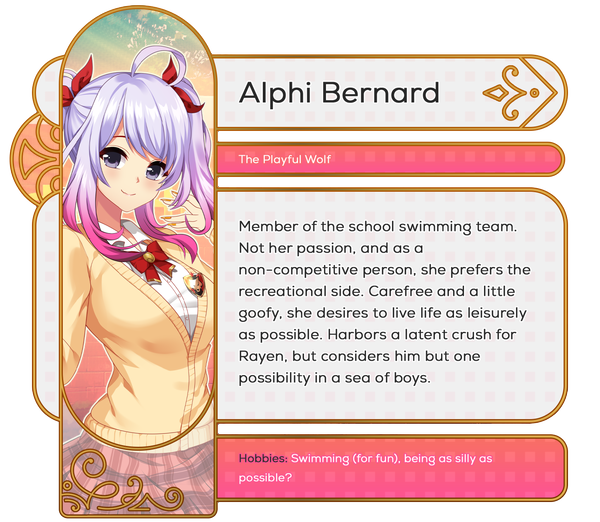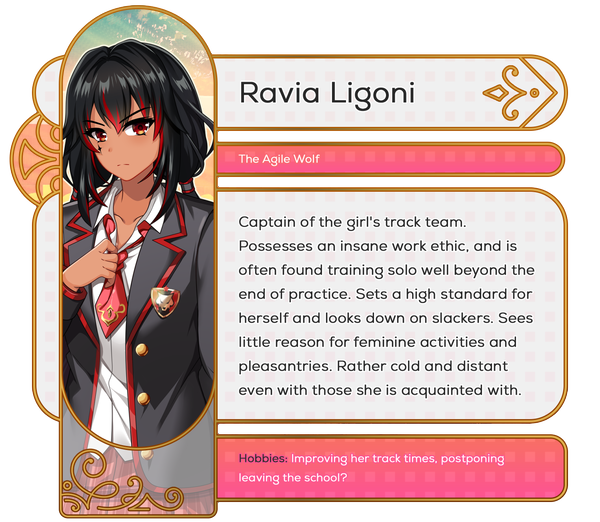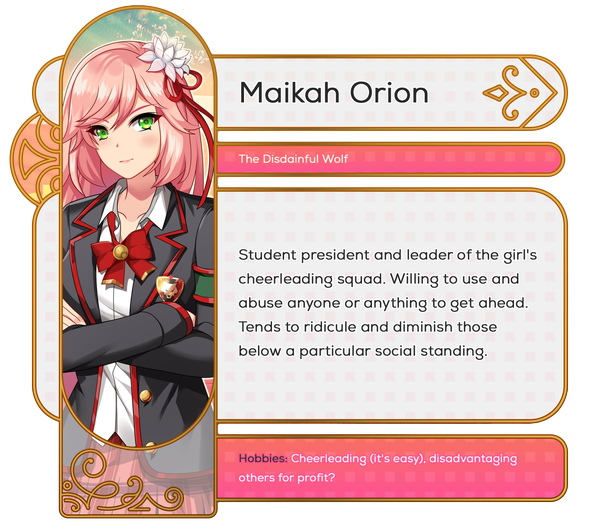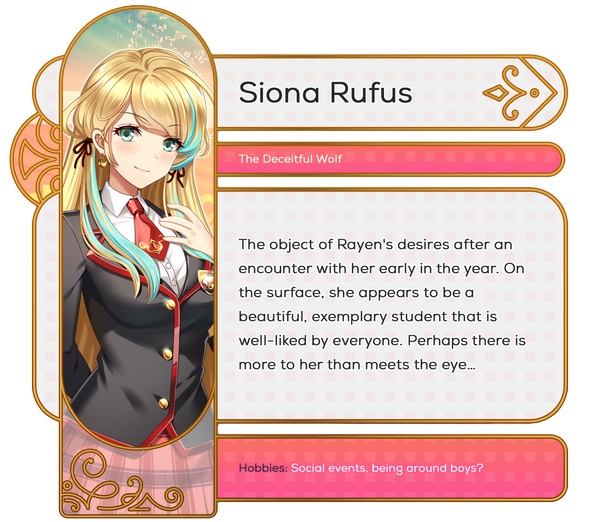 Gameplay Features
Visible Male Protagonist & 4 girls to befriend, intertwined with the MC's original crush!

Point-and-Click "Insight and Reflection" system where you get a glimpse of certain characters' thoughts during gameplay.

Converse Time scenarios where you can chat with your peers at your leisure and learn more about them.

Expansive cast with their own unique personalities.

Extensive Glossary system of over 300 lore-related definitions to be unlocked.

Vibrant Sprites and CG art with subtle animations.

Partial English Voice Acting!