We Will Get Revenge is a challenging Roguelite-Shoot'Em Up game with interesting mechanics and physics in which you will have to take revenge on those who destroyed the earth.
Key Features
Replayability with unique and unrepeatable runs
Cooperative Multiplayer
Master Upgrade System
Critical Decisions
True Enemy Protocol
Twitch Implementation
No playthrough is the same
Various Ships with unique weapons to choose from
Pilots with bonuses to combine
Powerful Bases to select from
Dozens of Weapons to find and unlock
Hundreds of Power-ups to upgrade
Dozens of Challenges, decisions and missions
Dozens of new Enemies and Bosses to face
Procedural maps
Mutators to modify each run
A hateful Rival with True Enemy Protocol
Everything this and much more succulently distributed throughout 30 levels of difficulty that you must unlock
Gameplay
The main premise is very simple. Defend your base at all times and completely destroy any enemy that stands in front of you but... With a gratifying number of missions, challenges and mini-games we can forget about those repetitive experiences:
ENEMY ATTACK
Simple missions where you have to defend your base and destroy all enemies.
STATION CAPTURE
Mission in which you must retake control of neutral stations before the enemy destroys them.
ESCAPE
Mission in which you must dodge obstacles, destroy barriers and enemies, evade turret attacks and more, all while being chased by a powerful explosion.
MINIBOSS AND BOSS ATTACK
The name is more than enough, but it is important to mention that each of these rivals has unique mechanics, random patterns and others not so random, weak points and strategies that require great skill.
COMBAT EVENTS
If you like risky decisions this is for you, random missions where you will have 4 choices with possible positive, neutral or catastrophic outcomes and that will commonly trigger battles or combat challenges.
OPPORTUNITY EVENTS
Similar to combat events but here the choices can take you from huge credit rewards or unique boosts to automatic damage to your base or the loss of all your upgrades.
ASSAULT TO STATIONS
Massive combats against enemy stations with the support of allied ships in unique conditions.
ISOLATED LOOTS
Magnificent rewards in which you must decide whether to take the easy path and get a safe but simple reward or choose the path of the samurai and put your skills to the test with unique mini-games, battles or challenges to get powerful rewards.
REFUELING STATIONS
What better way to describe this than space shops and markets, buy upgrades or weapons, repair your base or recharge shields.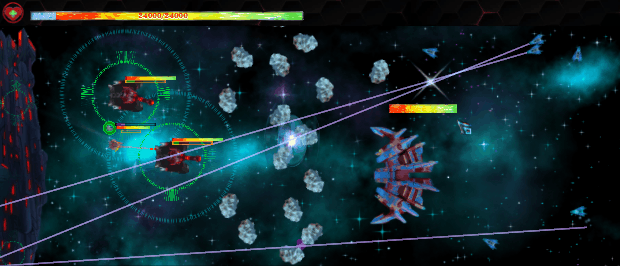 True Enemy Protocol
Your worst nightmare comes true: a rival that will evolve along with your game. You can choose between two versions:
Simple:
Let's avoid spoilers, so I'll just mention that it has the ability to annoy you at almost any time, plan ambushes, interfere in a battle, sabotage your base and even make you lose some rewards.
Complete:
If you really want to suffer, welcome to hell. Just like simple mode but on steroids: it will have almost human capabilities, it will be able to make you suffer in unique ways like a real rival, it will strategize at the level of a genius and will make you feel afraid of his mere presence - of course without being an invincible or super powerful enemy.
Upgrading System
When you start each run you will start the same way, with your basic ship and preset weapons, but there are ways to improve it so you can progress through each game and each difficulty level.
Unlockables:
At the end of each game you will get temporary fragments that you can use to unlock new weapons, ships, pilots, bases, stations, missions, improvements and much more.
Master Level System:
Everything in this adventure can level up as you use it, weapons, ships, pilots and main bases will improve minimally with each fight permanently.
Basic Power-ups:
Powerful upgrades to choose from for every win or reward, choose wisely.
Elite power-ups:
Even more powerful than the Basic ones, they significantly change the way your weapons work and open the way to new strategies.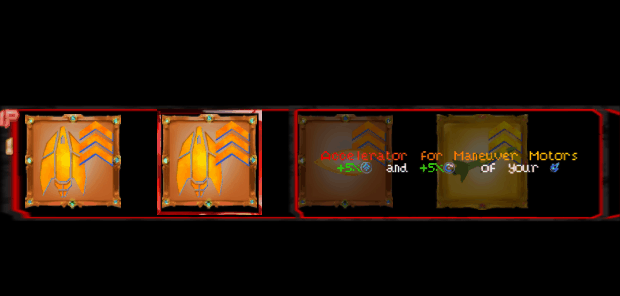 Implementation for Twitch
Link your account and allow your audience to participate in your destiny.
They will vote to decide your fate: good, bad, terrible, what could go wrong?