So, you arranged a meeting but the girl didn't show up. Of course, it happens! I've had it happen to me a billion times already. But if you were already prepared for the meeting with her, why not go to a bar and try your luck with someone else? It's so great to be standing on a date alone! How wonderful it is to spend time at a bar, sifting through potential partners!

SFW
I can't believe I'm saying this, but yes, THERE ARE NO EROTIC SCENES in this game!

Humour

Dark Humour

EXTREMELY DARK HUMOUR

The jokes about dead infants (I CONDEMN AND APOLOGIZE ON MY KNEES IN ADVANCE)

Interesting stories and choice with consequences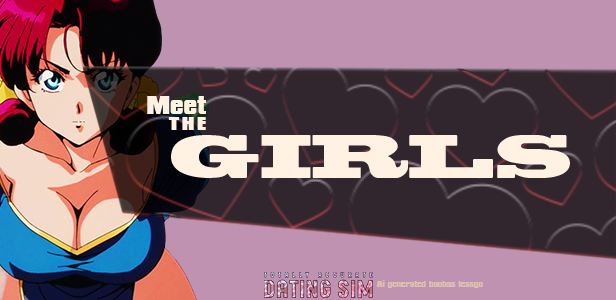 Akekandra - What could be better than starting a conversation with a joke? Maybe you can start with a joke about dead infants? (You will start with it, don't worry, you have no choice)

Mellissa - What a mommy! Bark for her!

Tracy - I won't even describe her, as she will die five minutes after meeting you.

Яна -What is your opinion on our God and Savior?

Тоддина - Bought her a drink? Nice one! But how about buying Skyrim?