Welcome to the all-new, out-of-this-world, action-rhythm game made exclusively for VR by a single developer where you slice and shoot to the beat to defeat an other-worldly threat. Immerse yourself yourself in new worlds and experience the music in every pulsating atom. Control the tempo of the battle as you see fit with Flextime. Train your body and mind in time to an exclusive EDM soundtrack and seek out every secret hidden among the stars on your journey to becoming the ultimate legend of sound and space.
Saber Guns
Slice at targets and spherombs, and shoot your enemies to the beat with your futuristic SaberGun!
This is the first VR game that weaves two awesome fighting styles together in a single pulse-pounding, unstoppable rhythmic action. Combined with a unique soundtrack for each world, slice, shoot, and dodge as if you're in your own personal action-movie scene.
Flextime
Want that extra "Matrix" flair while you decimate everything in your path? Activate Flextime (slow motion mode) to slow down every single enemy and target, and carefully plan your next move.
Location Stages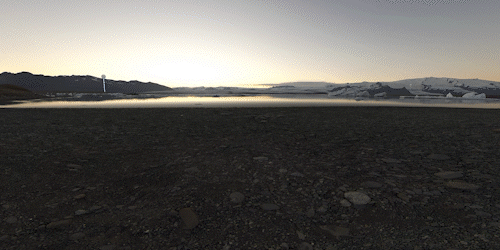 With 5 different difficulties to challenge yourself across 13 songs, that means there is something for every legend or legend-in-training. You also get to choose where you want to play out your personal action-movie scene fantasy with over 26 environments, some of which might look familiar to you!
Fitness

Get fit with SolarBlack! Looking to add another game to your VR fitness game library? Look no further because SolarBlack has a fitness mode dedicated to YOU! Take advantage of our Fitness Mode and throw those hard punches at incoming targets! Not only does it grant you max score, it's also guaranteed to make you sweat.
Original Score
A single developer's magnum opus. Featuring 13 unique soundtracks specially composed to accompany state-of-the-art graphics and atmospheric worlds that pulses to the beat.
Achievements & Collectables

The combination of shooting enemies, slicing targets, and evading lasers still not challenging enough for you? Try hunting for all of the collectibles while in game on top of shooting enemies, slicing targets, and evading lasers... If everything gets too overwhelming, remember, you still have your slow motion superpower: Flextime.