Skedaddling In Egypt is a fast paced first person speedrunning game where you're looking to escape your crumbling tomb. Play as an ancient pharaoh and use your parkour skills and mummy wrappings to swing and slide through the elaborate burial crypt. Avoid falling rocks, traps, and quicksand on your way to the exit and compete to see who can escape the fastest in five unique levels.
Parkour!
Use your wrappings to grapple through the tomb while maintaining speed.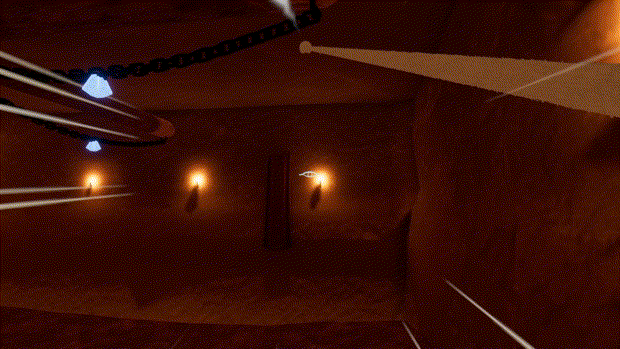 Slide and maneuver through the tomb to avoid falling rocks, traps, and quicksand.