TURRETS FOR EVERY OCCASION
Unlock, construct, modify and upgrade a variety of specialized turrets and structures. Rain down destruction from afar with Mortars and Sniper Turrets. Wall-up the battlefield into a meat grinding maze. Splatter creeps into paste with Pounders and Shotgun Turrets. Go on the defensive with Boosters and Hexers to slow creeps to a crawl. Fry your enemies with Lasers, Flame Turbines, and more!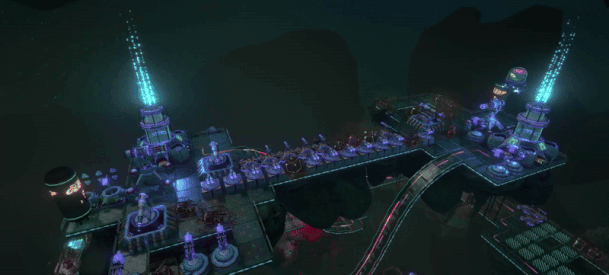 CREEPS TO RUIN EVERY OCCASION
Forget everything you know about tower defense. Here, creeps are forged to mess with your preconceptions. Build long hallways? Porters will teleport across them instantly, right past your beautiful turrets! Build nice choke points? Fusers will combine into super creeps of overwhelming power! Encounter creeps with cloaking devices, adaptive armor, bubble shields, and creeps that make more creeps! Watch Suicide Boomers and Brutes trash your turrets, and reduce your fortress to ruin.

VERTICALITY RISING
Enter a bizarre and mysterious realm, littered with shattered planets, stitched together with bridges and platforms into mind bending shapes. Fight creeps from above, below, on the walls, or even on the ceiling! Gravity is only a suggestion.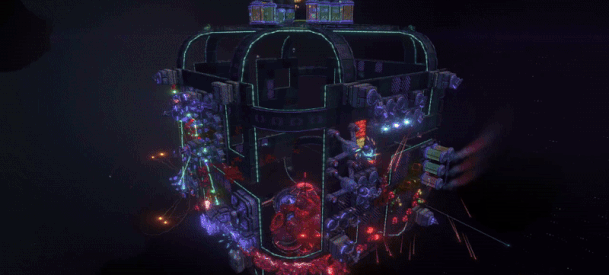 GO BALLISTIC!
Every bullet, bomb, beam, and blaster is fully simulated in the third dimension! Turrets need line-of-sight to fire, so down in front! Mortars carelessly lob shells across huge distances. Shotgun turrets splatter bullets everywhere, sometimes hitting the intended target. Sniper turrets shamelessly camp from afar, racking up head-shots. Black Hole Bombs do … what black holes do.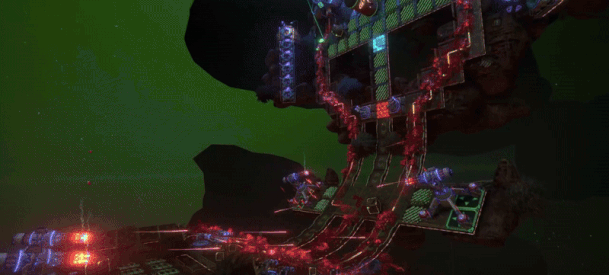 SPEED TO GREED
If you're feeling cocky, you can speed up the spawn rate by rushing waves. Rushed creeps award you with more resources you can use to build more turrets and rush more creeps! Just be careful with your greed finger. If the creep swarm gets too overpopulated, they will mutate into evolved forms and ruin your day.
GET IN THERE AND FIGHT!
You may be a disembodied brain, but that is no excuse to be lazy. You are essentially a moving super turret! Strategically reposition yourself at any time. Upgrade yourself and your personal weapons. Call down devastating special abilities like the Genocide Air Strike, or the Vortex Bomb to vacuum up creeps. Tend to your glorious death maze by repairing, tuning, and min-maxing your turrets.

HOW GOOD ARE YOUR FRIENDS?
Play cooperatively with your soon to be ex-friend. Vow to never speak to them again after they sell off your favorite turret for a few credits. Feebly attempt to build a complex maze with another human. Waste the whole run by being impatient and greedy, dragging your loved ones down with you.
ENDLESS ARTIFACTS
Do well enough, and you may discover strange artifacts that can distort the laws of physics. Every artifact is unique and persistent. Artifacts can modify countless stats from income rates and armor, to bullet velocity and explosive force! The better you perform, the more powerful artifacts you receive. Play any map in endless mode to earn artifacts of immense power! Your power is limited only by the arbitrarity of limited artifact slots, but don't worry, there is a stash.