The most in-depth, complex Esport manager game in the market.
Choose the team that is best for you. Defeat the greatest on your road to earning Esports's major awards by exceeding board and fan expectations.

Adapt to the ever-changing Meta with the information and statistics from your trusty staff members.

Develop home-grown talents with your team's academy, guide them towards glory and win trophies with them along the journey.
9 PLAYABLE REGIONS. REAL LIFE TOURNAMENTS SYSTEM
Each League has unique rules. 2 Major International Tournaments per year.
MANAGER'S IN-DEPTH PROFILE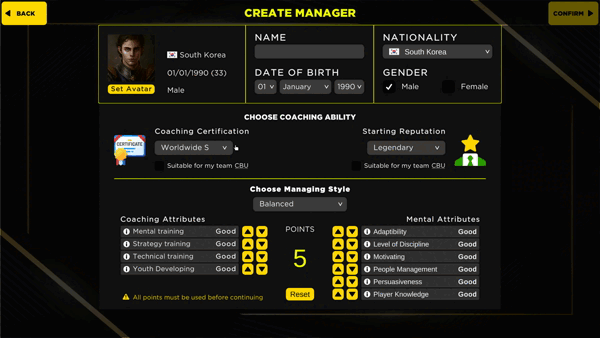 Coaching Certification and Reputation determine the level of your manager. Manager attributes contribute to all aspects of the game, from training to talking to the board to interacting with the players and more.
IN-GAME EDITOR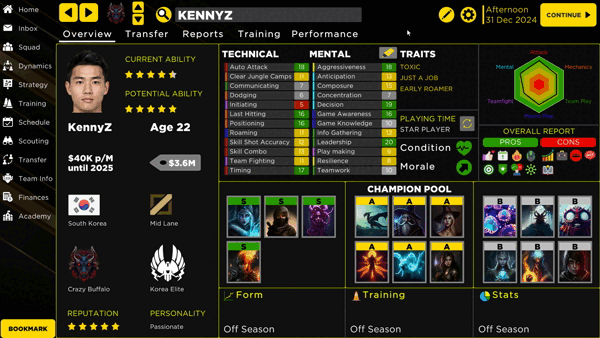 Customize anything from Teams to Players to Champions to Staffs. View hidden attributes and edit them. Transfer people around and do many other things.
More game features are coming later on.
Please support the game and give suggestions at our Website and Discord.