A revolution broke out in the medieval state of Nadragia! Now not only the King, but a new government structure, the Supreme Collegium, rules over the state. The old laws were thrown into flames, and new ones are being written every day. A new era of tyranny has begun.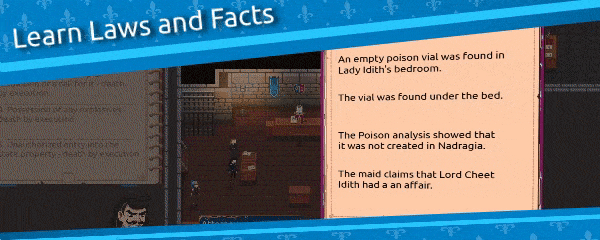 Study the laws and facts as a prosecutor.
Use loopholes in the law and court case files to obtain a guilty verdict for the defendants. The Laws are changing every day, as do the court cases. People's lives depend on you.
Survive in a totalitarian state.
The Nadragian authorities demand compliance with the conviction quota and are watching your every move. Each trial can be the last not only for the accused, but also for you.
Learn new abilities.
Improve your "Intuition", show "Dedication" in court, or visit the archive and become a "Bookworm". If your own ingenuity fails to achieve the desired verdict, various skills in the game will help you out.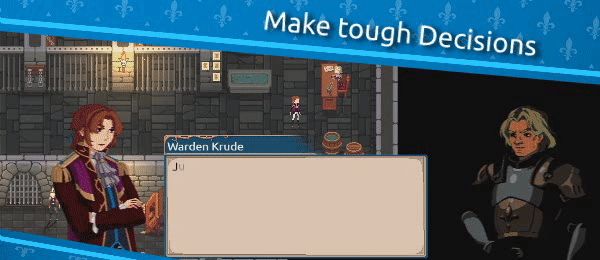 Save the innocent or take bribes.
Life in Nadragia is getting harder every day. But who knows: maybe even the courts here are corrupt? It's up to you to decide when to give up on a case and why. Should you save an innocent man, or avoid being hanged for debt? Or maybe both?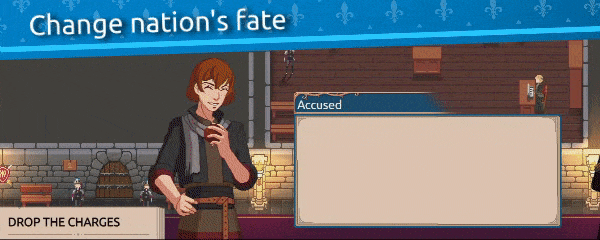 Change the fate of Nadragia.
Every trial and every verdict changes the fates of the people and their attitude towards the state. Resist the regime or become a pawn at the hands of the authoritarian machine...
How will your story unfold, prosecutor?