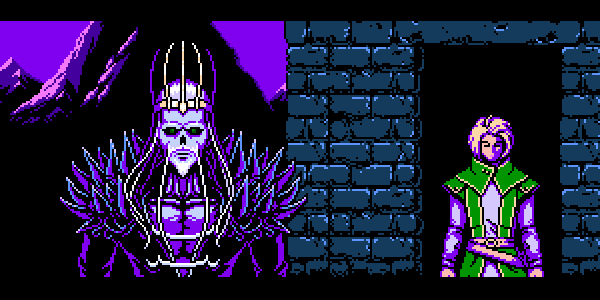 Once upon a time, there was a kingdom of Rockwall, strong and prosperous, and ruled by a king loved and respected by all. But soon a plight befell the kingdom: a curse struck the queen and put her in a deep and dreamless slumber. All the kingdom's healers and sorcerers tried their trade, but no one could wake her from her eternal sleep. Distraught and desperate, the king himself turned to dark sorcery to find a cure for his beloved. But the dark occult is subtle and trecherous. It blackened king's heart more with each passing day and soon the dark forces possessed him whole. The kingdom of Rockwall began to fade into darkness..

You play as Fred, an outlaw and a brigand. Together with his faithful compainion, a beautiful fairy Aiwa, they roam the country roads, robbing the rich and ignoring the poor.
Like all fairies, Aiwa is magical and thus can transform into a magical shield imbued with magic, which Fred can protect himself with or throw at enemies. Thanks to Aiwa's magic, the magical shield returns to Fred like a boomerang. Because magic!
Those two are constantly on the road in search of another booty, but unbeknownst to them a grand and perilous adventure lies ahead...
Use your shield to attack annoying enemies and deflect their shots.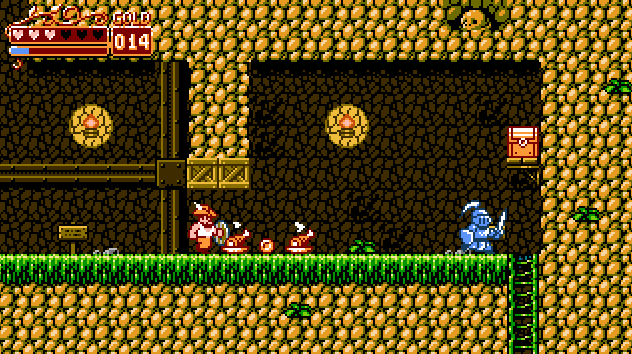 Slide down on the shield to gain momentum and perform a long jump.
You can also use your shield to push off of an enemy or a projectile to reach certain places. Some obstacles need even more creative approach. Poor Aiwa!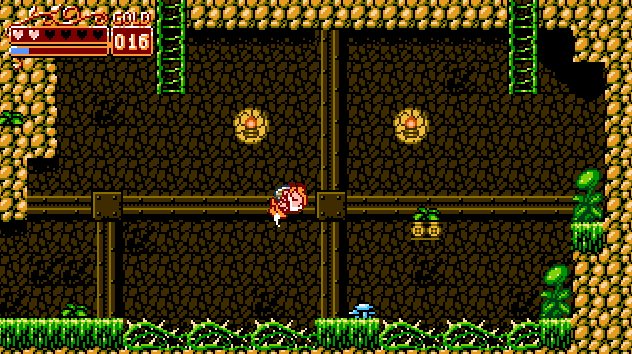 But there's more to the game than mashing buttons. There's also a captivating story, unfolded through in-game dialogues and cut scenes.

You will also collect gold coins, gold bars and pouches, which you'll spend at shops on armor and on sorcerers who will bring you back from the dead at safe points.
The soundtrack is done in 8-bit fashion with tunes inspired by Irish folk music.