A strategy game where driving a ball, you will have to overcome countless obstacles to reach the exit and move to the next level. You will find led levels full of jumps, free falls, spins, teleports and music that will keep you immersed in the game.
A game made with bright colors, coupled with music that will take you to another sensory level. If you like addictive games this is your game, download it, put on your headphones and enjoy.
You will find several levels of difficulty, with different formats:
Four levels of one line: you move horizontally, avoiding obstacles, to the right until you reach the exit.


Four levels of two lines: the exit is below you, you just have to move to the right to fall and change direction to the left. Try it.


Four levels of three lines: the exit is far away and it won't be easy, you will have to make two turns to get out. Try it if you can.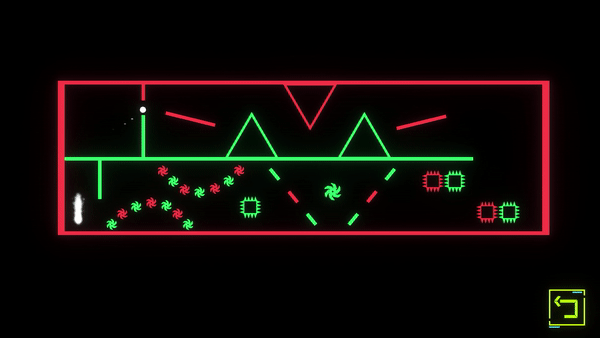 The obstacles are not only fixed but there are also mobile ones. You'll find from saws and walls to winding roads and a spaceship that shoots laser beams. If you don't manage to overcome them, you crash and explode. Which leads you to start from the beginning.
In the levels, you advance automatically and you will have to jump in the air to avoid falling, always paying attention to the obstacles around you. Do you dare?