This is an adventure game looking for dinobia and fighting with VR technology. In the game, players will transform into a brave dinosaur hunter, looking for dinosaur collar of various races in the mysterious ancient forest, and explore the mysterious mystery of the ancient world.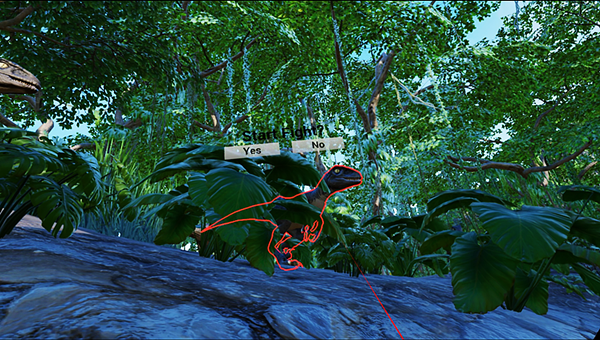 Gameplay:
In the game, players need to put on VR glasses to enter the world of ancient forests. This world is full of danger and mystery. Players need to be cautious to explore the forests and look for various dinosaurs in the forest.
Each dinosaur has its own unique appearance and behavior characteristics, allowing players to feel different dinosaur ecology in the process of looking for and fighting.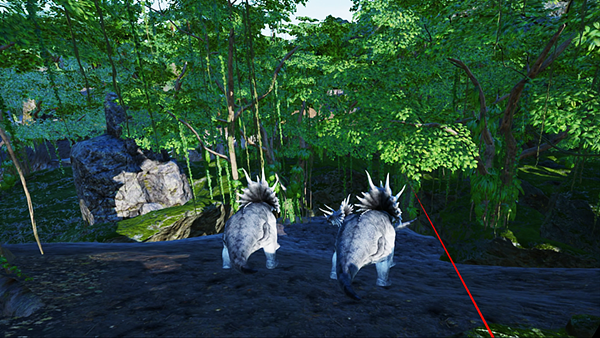 In the game, players need to confront the various types of dinosaur leaders, and each leader has his own unique skills and weaknesses. Players need to master the characteristics and attack methods of dinosaurs, and formulate the best combat strategy. The defeated dinosaurs can be controlled by players.
All in all, this is a game full of excitement and challenges, a VR game full of adventure and surprise. Players need to explore the mystery of the ancient forests through their own wisdom and courage, and find the hiding place of the dinobutta. If you like adventure and adventure, then this game must not be missed.
Operation method:
The left handle is up/down/down/to the right -walking
Left handle handle -resetting position
The right handle towards the left/to the right -turning
Manage -Display menu
In battle:
Left handle up -jump jump
Left handle left/right -walking
Right handle trigger -attack