Glory Room is a roguelike game that can be played quickly and lightly.
It proceeds with brief stories of the characters who have no choice but to come to the hellish arena.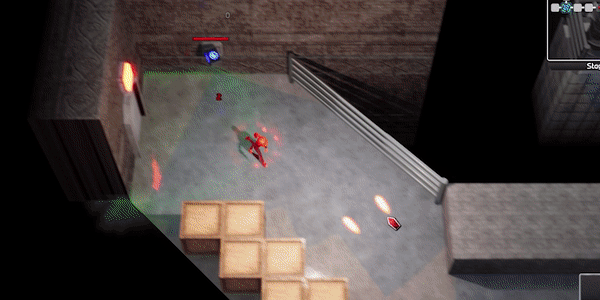 The player control skills are also important.

There are various special rooms that appear randomly.
Through this, you can strengthen weapons, gamble, or obtain items.
You can upgrade your character in several ways.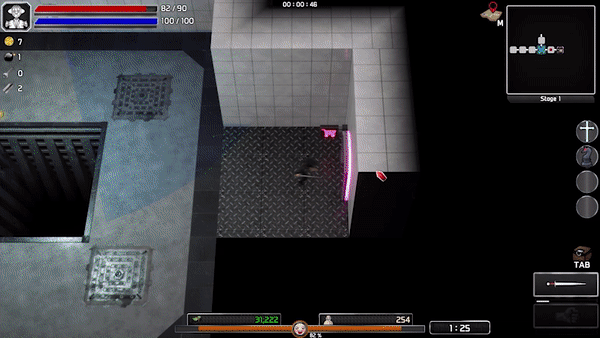 Battle isn't the only way.
Sudden raids and rooms with many traps also appear.
Develop your own strategy to solve the problem.
Also find hidden items.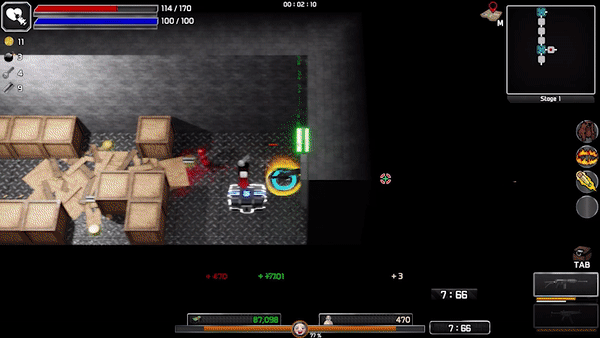 There are a lot of option skills and passive skills in the game.
Some combinations create very powerful powers.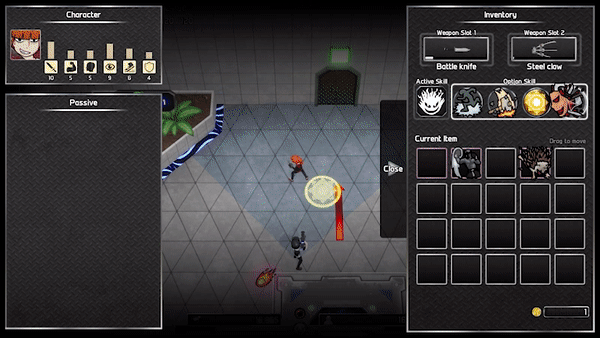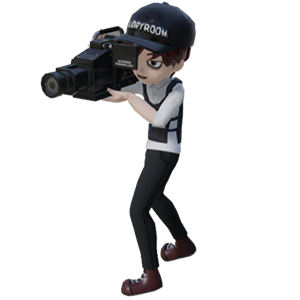 There are many cameras and CCTVs in the Glory Room.
If you show a passionate battle, the audience will cheer and give you money.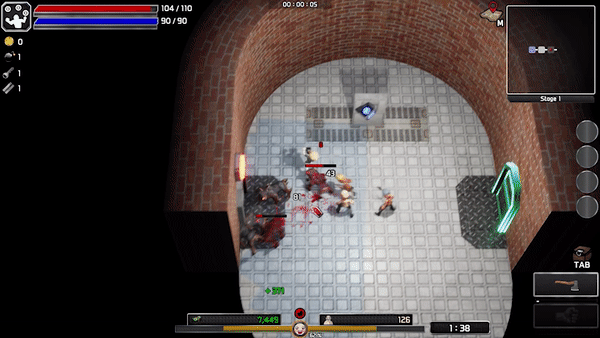 There are various weapons, skills, monsters, traps, etc. in the game.
If you find these, you can always view the information and modeling for that item.
Unfortunately, not all are free.
Earn money in the glory room to unlock all items.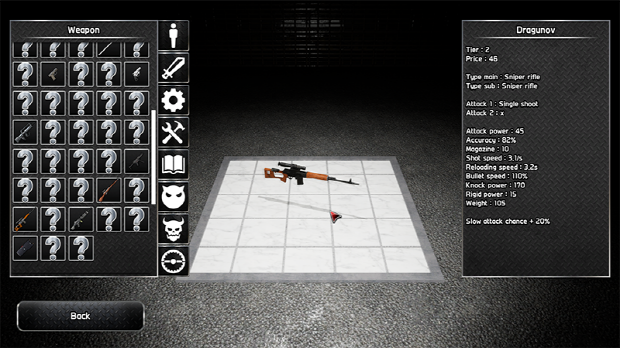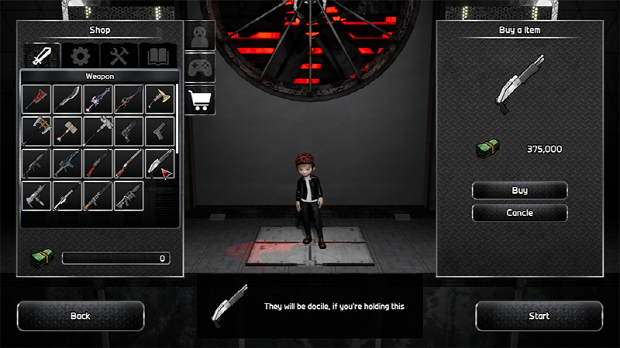 - Add magic weapon and spear weapons
- Add chainsaw
- Add various passive skill items
- Add stage
- More room types
- Special upgrade tech for each weapon
- Add gambling object
- Story progression for each character
- Game balance adjustments
- Add and spawn active skills