Due to a crash landing, dynamite has been planted in several cities, putting the entire city at risk.
In this crisis situation, you, as a special agent, are tasked with stopping the ticking time bomb while protecting it from detonating.
The ticking time bomb is only 1 minute!
To ensure the safety of the city's residents in danger, you have built a specialized defense system that can increase the duration of ticking time bombs.
Each city has special equipment and teams, and you have to buy time to defuse the bombs to the end despite all kinds of obstacles and threats.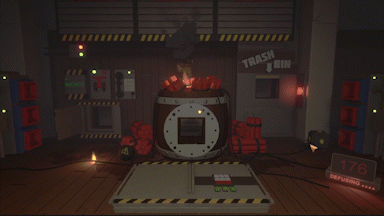 But making time is never easy. There are various obstacles that get in your way in this game.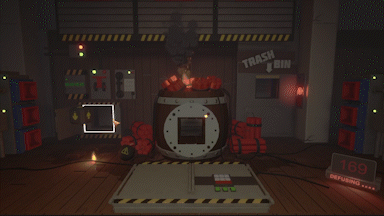 Various obstacles, such as controlling your vision or blocking your hearing, will prevent you from buying time for the ticking time bomb.
So what should you do now? You have to overcome this crisis with excellent physical and strategy. In this city, you must do your best to protect the ticking time bomb in the barrel of dynamite.
You are the last hope to change the fate of this city. Can you slow down the ticking time bomb and stop the timer?