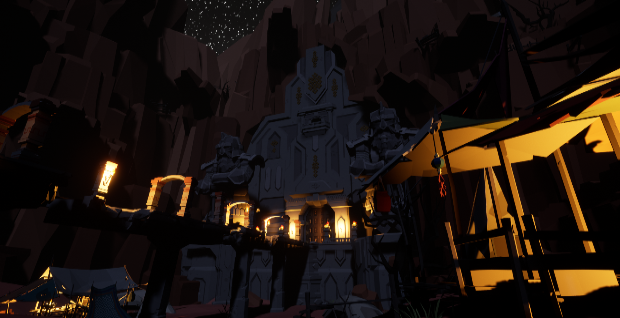 Exodus of Descent is a dynamic third person online dungeon-looter RPG inspired by games such as Escape from Tarkov, Fortnite, and RuneScape. Party up in teams of 3 to run through intense PvPvE dungeons. Each dungeon contains challenging enemies and 100+ lootable weapons and armor pieces. Risk it all and descend deeper... but die and you lose it all! Will you make it out alive?
PvPvE Dungeon Looter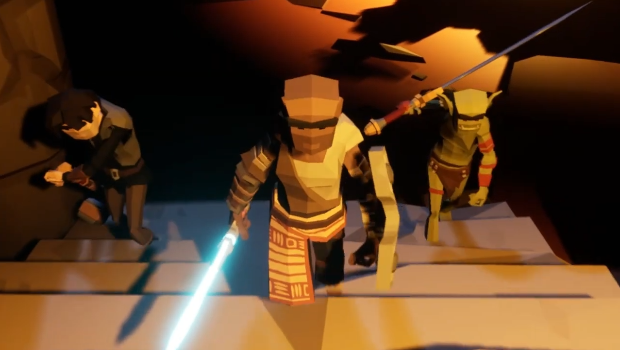 Your team will be faced with cross-road decisions to either solve the puzzles within to escape your descent, or travel deeper to battle for better loot and rewards! Eventually, your team's efforts will cumulate into facing a final boss battle only the strongest will survive! If PvP isn't what you and your friends are in the mood for, drop into a simpler wave based PvE mode to collect loot, level up, and unlock new perks and abilities!
Create Your Class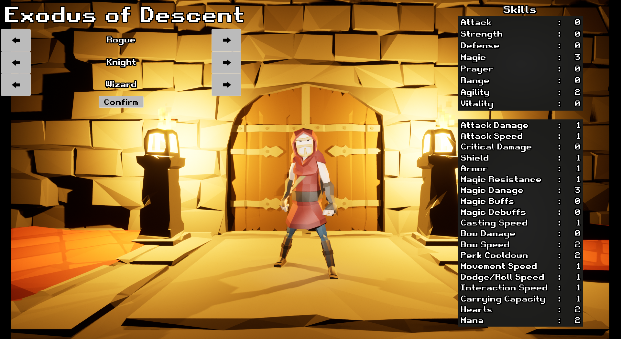 Seasonal content with a max level cap of 30, combined with a flexible leveling tree, provides players with a way to personalize their builds each season. Want to create a mage healer that has weak defense but is admirable with large 2-handed swords? Be our guest. Player characters are reset at the beginning of each season with a "wipe", only allowing infused weapons and armor pieces to carry over if an adventurer was lucky enough to craft them.
Craft Your Way to Victory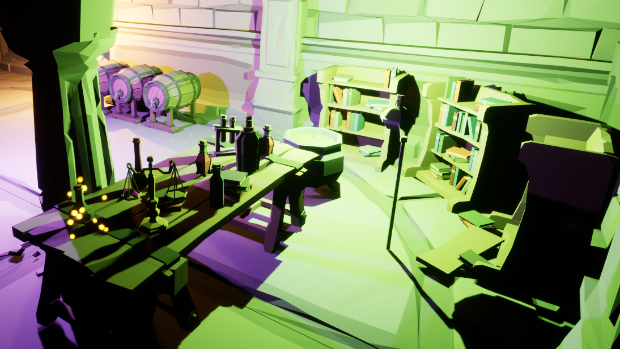 Loot crafting items to mix potions and forge armor/weapons at key points-of-interest within the dungeon. The deeper you go, the more plentiful the rare crafting items are. Many more secret craftable items await those ready to risk it all!
Shop After You Drop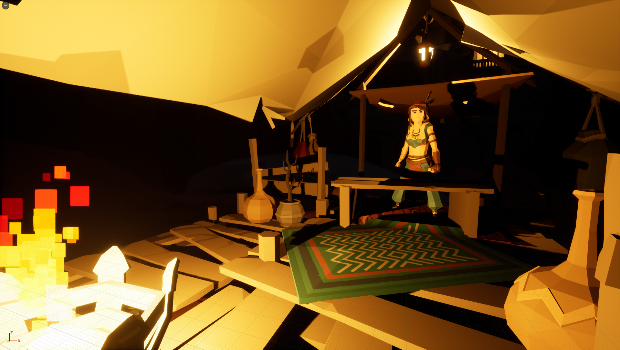 Did you just die and lose all your valuables? Need a helping hand? Are you just a noob looking for a quick setup? Whatever the case, spend your hard-earned gold pieces at vendors within the Hub World before each raid. Vendors are routinely stocked with a rotating inventory, so keep an eye-out each week!
Dedicated Servers
Dedicated PlayFab servers powering many triple A titles today build the backbone of Exodus of Descent's online experience, allowing stable and reliable connections when raiding the dungeon's treasures. The servers are configured around a personal Exodus of Descent account outfitted with cloud saving, enabling future cross-play between different platforms.
NOTE!
This title is in ongoing development by a single member here at Yooper Game Studios and all images are subject to change. Join our discord for the latest news and updates regarding upcoming playtests and information surrounding the game and its release!