As a subject of a virtual test you have been transferred into a world where you are a customer of a robbed bank. Left alone and locked you must gather all of your abilities to get out of that space which is full of secrets. You have no one to help you except your own wit. Can you solve all riddles and escape?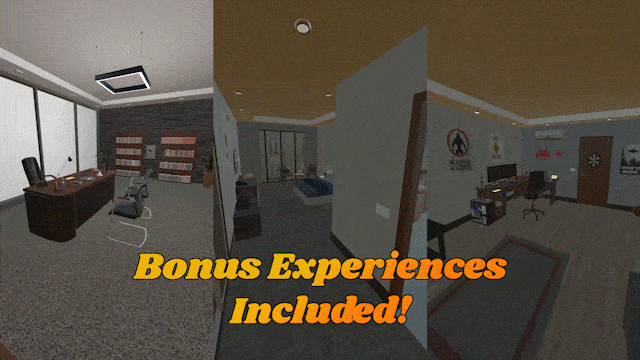 One of the genres for which VR is perfectly suitable is the Escape Room. Dive into this experience and enjoy the capabilities of your VR Headset in this indie game that should take you around 90 minutes to finish without counting the bonus content.
After finishing the game a new game mode is unlocked - Speedrun. Try your best and see how your results compare with your friends or the community worldwide.
Two bonus rooms "Office Trouble" and "Geek Heaven" are already available.
Expect more bonus rooms and improvements to the currently published ones in future updates.