Do You See Sparky?
— is a first-person co-op horror game for 4 players with social deduction elements. Collect clues, solve puzzles, cheat to catch a monster that you can't see, but your friends can.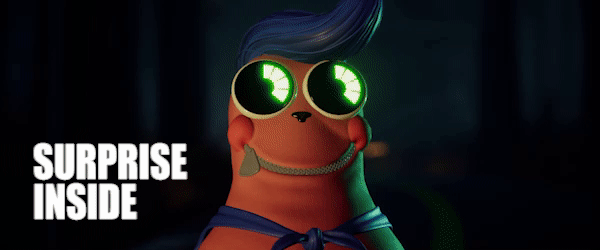 You're in danger. Sparky has marked you and is getting closer and faster every second, but the worst thing is that you can't see him!

Hide Sparky's mark from everyone so that you can pass it to another player unnoticed

Infect AmberOS apps, items, or use a marker-gun to pass the mark to other players.

If Sparky catches you, don't worry it's not the end. Defeat him with the power of your mind or ask for help from other players.

Only you can catch the monster and win the session!
Catching a unique monster
Your goal is to trap the Sparky toy and catch the unique monster hidden inside it. To do this, you'll need to explore a huge abandoned children's camp, look for clues to identify the monster inside Sparky, and properly configure the protective terminal to deactivate it.
Social deduction
When you start hunting Sparky, the team doesn't know which of the players is marked. Determine whether you are marked and choose whether to reveal your status or keep it secret from the other players. Sometimes the help of other players is necessary.
Increasing difficulty
You don't have much time to admire the beauties of Amber's Park. Sparky's speed increases every second and there will inevitably come a moment when you can't escape from him. Use any opportunity to slow Sparky down to prolong yours or another player's life. If one of your group dies, the team will be outnumbered, which makes surviving Sparky and and looking for clues even more deadly.
Advanced Spectator mode
After your death, the game doesn't end. You still can watch the game via the camp's security cameras, and even help other players or hinder their attempts to catch Sparky.
Otter Creak Story
Do You See Sparky? — is a part of one big mysterious universe set around the small town of Otter Creek, with its own memorable characters and monsters.
Features
The multifaceted and rich world of Amber's Park is transformed with semi-randomization. Each session is unique, and the environment is always changing: the location of interactive objects, buildings, and even the landscape.

Interaction within the world takes place through a smartwatch known as Amber's Watch. Turn on the electricity, collect Amber Tokens, and hack doors, vending machines, computers to get into places hidden from prying eyes.

Sparky is a scary Kinder Surprise with monsters inside. Collect them all to fill your own gallery of rare species.

A unique voice chat with the environmental sound transmission acts like a walkie-talkie where you hear everything that the other player hears: their footsteps and surrounding sounds, incoming dangers and close contacts.

Fast and convenient matchmaking without annoying server browser.

Sessions are quick and intense: immerse yourself in an exciting fast-paced experience every time.

Ride a scooter!