demons Infernalize - Early Access
A bullet hell survival game with minimalistic gameplay and roguelite mechanics .You are banished from the hell, directly to Ice Planet, and the people are not gonna let you live as a fire spirit in the snow planet. Survive as long as you can until your soul goes out. Burn those ice people and complete the levels, upgrade yourself, become the true survivor in the snow planet.
Become the Demon
Have fun with minimalist gameplay and the following mechanics:
*Burn the crowd
*Upgrade yourself
*Build your skill set to face the enemies
*Heal by burning the objects
*Find treasures in ice planet
*Find the portals and face the frosty bosses
*Evolve yourself, gain abilities like dash and flying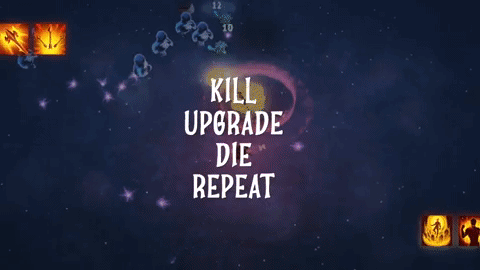 Gain the Skills
*Crossfire
*Detonation
*Magma Mine
*Cage
*Geo Fire
*Fire Tornado
*Dagger
and lots of more upcoming skills
Early Access
Remember, this game is in the early access. The contents will developed by time.
However,
you can still have fun with this version