Immerse yourself in the futuristic Wild West world of Cowboy 3030, a thrilling third-person roguelike shooter that incorporates a souls-like stamina system and challenging bullet hell gameplay. As the protagonist, you step into the boots of a determined bounty hunter tasked with taking down notorious outlaws and powerful bosses.
Bullet Hell without the 'Hell'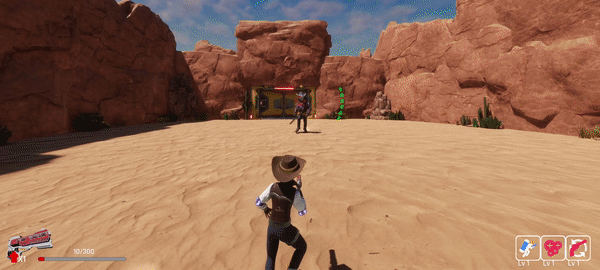 Get the challenge of bullet hells without the barrage of bullets flooding the screen. Our "Stalker Ai" system predicts your next move so it allows enemies to fire fewer bullets without reducing difficulty and decreases overall visual noise. Therefore, nimble movement and strategy become the core focus of the game.
Souls-like stamina
Your gun serves as your offense and defense, requiring you to plan when to shoot enemies and evade their attacks.

Each weapon interacts with the stamina system in a different way, which allows for more combat variety.
Synergy-based gadget system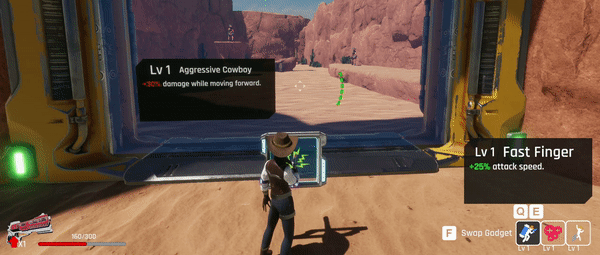 Gadgets provide unique benefits based on player actions and have different synergies that allow for endless build options and change gameplay from run to run.