Here is the Free Demo :
You are a slime looking to get stronger in a weird dungeon, where almost everything is after you.
Get stronger by finishing dungeons and choose the right upgrades and get the best time possible.
Fight using your clicks and defend yourself with your shield and good timing !
Good luck in the dungeon.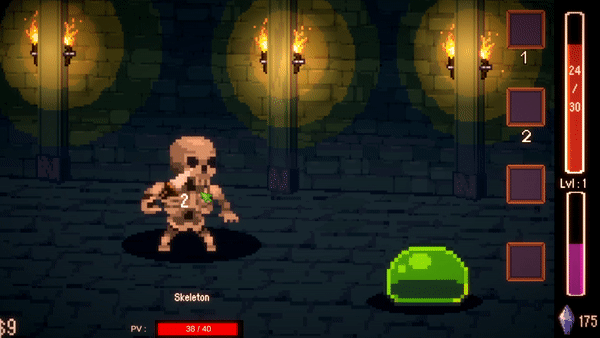 Lvl Up and choose between randoms upgrades to get stronger !