Step into a world of adventure and strategy. CheckMaze is an innovative puzzle game that takes the classic game of chess and blends it with intricate mazes, new pieces, and mechanics to create a unique and exciting experience.
CheckMaze takes place in a stunning low poly nature environment and medieval period, where you'll traverse through forests, mountains, and castles, each with their own unique challenges and obstacles.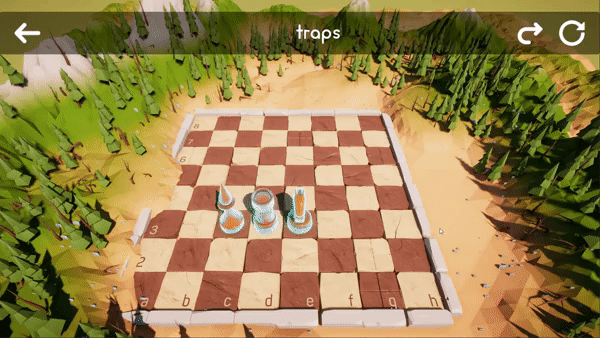 With new rules and mechanics, CheckMaze is the ultimate test of your strategic thinking and puzzle-solving skills. Use the power of the new pieces to overcome the obstacles that lay ahead. With challenging puzzles and endless possibilities, this game will keep you entertained for hours on end.