Gameplay:
Chase Survivors is an action-packed game where the player selects one of the available cars and enters an arena where they must face off against various vehicles driven by hostile drivers who will stop at nothing to destroy your vehicle. The objective is to survive multiple waves of attacks for a set amount of time.
There are various cars and weapons to unlock, each with unique characteristics. During gameplay, destroying an enemy may cause them to drop an item containing experience points. Collecting these items increases your experience level, allowing you to obtain a free upgrade during the wave.
At the end of each wave, you can access the workshop to make as many upgrades as you want, but they are not free and require valuable items collected during combat.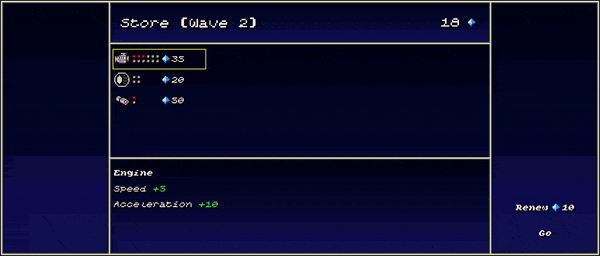 Upgrades include adding new weapons to the vehicle, choosing aerodynamic items to increase speed, reinforced bumpers to improve defense against enemies, and health regenerators, among many others. Equipping your car is crucial as enemy waves become stronger over time.
Try to win in all waves of enemies in this post-apocalyptic world and become the great champion!
Features:
Explore various unique weapons;

Unlock vehicles;

Experiment with passive abilities to customize your vehicle;

Survive!