A Tower Defence Game that POPS!
Make ready for the oncoming hordes of angry buttons!
Defend yourself by building a variety of turrets and construct generators
to produce energy and coin.
Go on an adventure across a multitude of biomes collecting riches along
the way!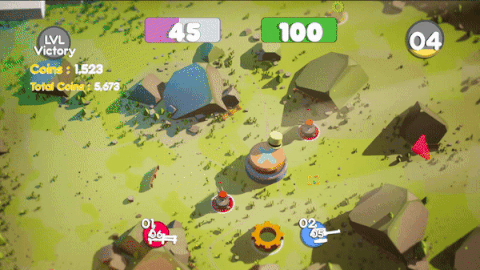 Build your Button with Picka Button!
Earn coin and expand your collection of Hats, Special Effects and Buttons.
Survive as long as you can and pop that button at high speeds to unleash
coin multipliers!
Features:
Pick from 3 types of Towers (with 5 upgradable levels each).

Build 3 types of Utility pads (with 5 upgradable levels each).

Fight against 6 diverse enemy types that work together to take down the player.

Unlock 2 additional prestige ranks per level.

Gorgeously rendered environments with a variety of biomes and strategies.
A bit about the Developer
Reality Adrift studio is a small independent game studio based in Scotland who strive to
produce creatively diverse games that can connect with players around the world.