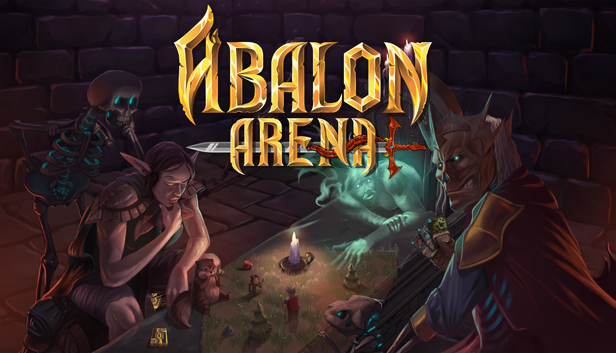 Welcome to the Arena! Here, the greatest champions of gather together to engage in a battle of wits to see who can reign supreme as the world's greatest strategic mind.
Inspired by classic tabletop games like Dungeons and Dragons and Magic: The Gathering, Abalon Arena brings together turn-based tactics and strategic card play with innovations that make for the most fast, fluid and fun matches you've ever experienced!
Combine Cards to Unleash Cascading Chaos!
We've spent the past decade collaborating with players to create the most outlandish and compelling interactions, guaranteed to leave a lasting impression long after the battle is over. Win or lose, you'll discover something new each time and have a few good laughs as well.
Hurl a squirrel at your opponent. Transform it into a super human hulk squirrel. Breed an army of super human hulk squirrels!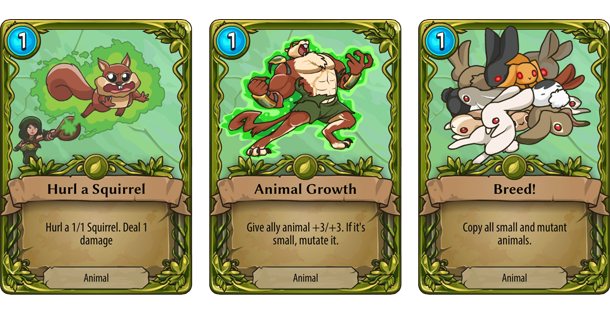 Just a handful of possible synergies from the Nature spell school.
With over 400 tactically distinct cards, there's a wild, original combination to be had to suit any play style.
Combine any two of 5 Magic Schools
Unleash unspeakable evils and raise an army of the dead with Void magic.

Destroy your enemies and burn the entire forest down with Chaos magic.

Buff up the ultimate warrior and even manipulate time itself with Celestial magic.

Control the battlefield with counter spells, redirects, and mind-altering Arcane magic.

Evolve creatures into monsters, plant traps and create insect swarms with Nature magic.
Tactics Matter Like Never Before!
Abalon Arena takes you to a world beyond the cards to a tactical battle grid where your position, facing and environment will make the difference between victory and bitter defeat.
Wield shields to block attacks from the front.

Backstab with assassins to deal massive amounts of damage.

Knockback enemies into your allies to trigger devastating combo attacks.

Use terrain to your advantage: take cover behind boulders, push enemies into a poisonous spore pod, and even transform trees into Treants to fight for you!
Beefy characters can knock enemies into your allies to trigger bonus combo attacks.
Features
Characters and Cards
20 Heroes to choose from including a squirrel hurling druid, a life sucking liche king, a time-traveling steampunk rat, and a psychic lizard wizard! Each hero has unique abilities and can command two of the five magic schools.

48 Guardians that you can mix and match to create powerful synergies with your hero, spells, and summoned units. Each party has two guardians.

Over 400 cards from which to build your dream team! No commons to dust or gacha mechanics. Each card is tactically distinct and offers unique play-style advantages.
Multiplayer
PvP Ranked Matches where the most skilled players shall inevitably climb to the top of the leaderboards for fame and glory!

2v2 Team Ranked Battles where you and a friend work together, till death or victory!

Casual Battle Mode to test out your wildest deck creations and have a good laugh with fellow players.

Real-time turn-based multiplayer battles are fast, fluid and fun! We've clocked them at seven minutes on average, densely packed with jaw dropping plays, sudden twists, and nail biting cliffhangers.

Asynchronous turn-based multiplayer guarantees you'll always have a real human opponent waiting to play. Take your time to plan your perfect turn, then sit back and wait for the notification to get your daily dose of battle action on your time.

Custom Lobbies grant the freedom to set up your own game modes, invite friends, and engage in friendly rivalries.

Spectator Mode allows you to watch competitive matches in real-time and learn techniques from the top players.

Instant Replay lets you save and share your greatest gaming moments.
Single Player
Endless Arena offers increasingly difficult challenges where you play solo or cooperatively to defeat onslaughts of enemies and powerful bosses to climb the arena leaderboard.

Artificial Intelligence that fights and flees for its life like any human player! Our third generation AI aims to put your skills to the test, whether you're teaming up with or fighting against your silicon friend.

Undo that accidental mis-click and test out how your combos play out with confidence thanks to our handy Undo button. This is a battle of wits, not a test of your reflexes.